Currency within the UK changes fairly frequently leading to coins and banknotes being taken out of circulation. When this happens, the Bank of England will usually give a set time period for people to exchange their old currency for the new coins or notes that are being released.
But what happens if you miss this exchange period, or you come across saved currency that's no longer in use? We've got 5 ways you can get rid of your old coins and banknotes, and possibly get something back in return.
1. Mail Them To The Bank Of England
If you're looking to exchange old banknotes in return for useable money of equal value, your best bet is to send it directly to the Bank of England.
The Bank of England will honour every banknote that has ever been issued by them, regardless of how long ago it ceased to be legal tender. This means you will always be able to exchange your banknotes with them for their equivalent value in pounds.
If you're sending less than £50 to them, you can expect to receive new notes in the post in exchange. Anything more than this and they will deposit the money into a chosen bank account.
Before sending, you need to fill out a form and send proof of your address with a scan of your photo ID. Keep in mind that it may not be in your best interest to send large amounts of money via post.
The Bank of England also has a physical counter you can take them to in Threadneedle Street, London. It is open Monday to Friday from 9am-4pm and they will exchange any old banknotes you bring to them.
Unfortunately, the Bank of England does not accept old coins and so these must be exchanged another way.
2. Exchange Them At Your Bank
Taking your old currency to your bank is a good way to quickly get it exchanged without having to worry about posting it.
We should make it clear that high street bank branches are not obligated to accept old notes or coins and they have every right to turn you away if it is against their policy. Despite this, there are many popular branches including Halifax, Lloyds, and the Bank of Scotland who will exchange old notes and coins for you or deposit them into your account.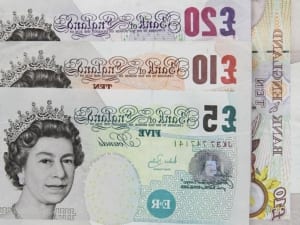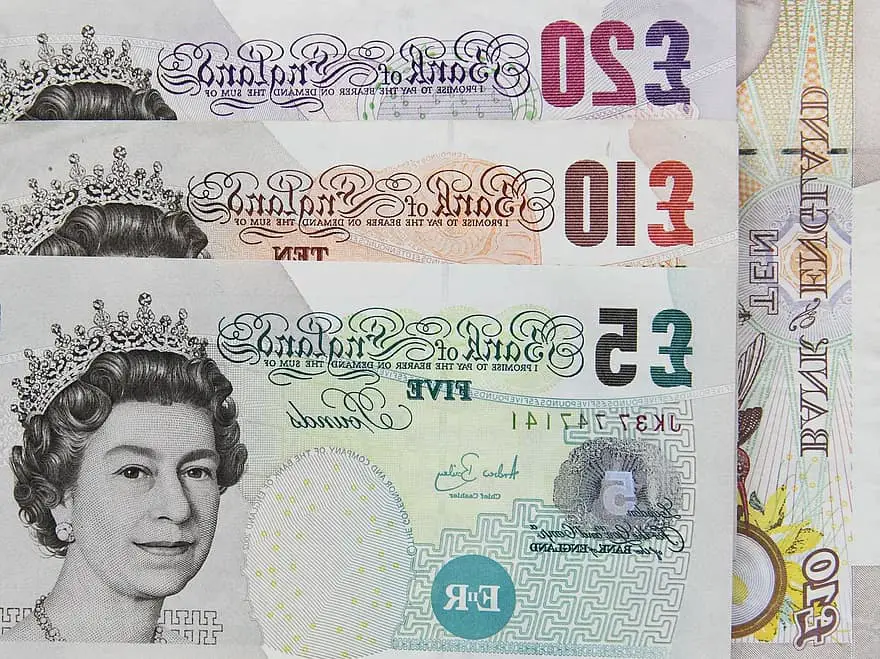 If you're looking to exchange coins in particular for their equivalent pound value, this is likely to be your best shot. In fact, the only advice given by the Royal Mint themselves on the topic is to try your luck with a high street bank.
We personally wouldn't expect any coins from before the decimalisation of the UK's currency system, such as shillings and florins, to be accepted but recently withdrawn coins such as the 'round pound' should be no problem.
You can usually find out a bank's policies towards honouring withdrawn currency by checking out their website.
3. Take Them To The Post Office
If your bank won't accept your old currency, it's worth taking them to your local Post Office branch.
The Post Office has an agreement with all high street banks that allows them to accept a person's withdrawn banknotes and deposit the equivalent pound value into their usual bank account. This agreement also extends to the old 'round pounds' that were officially demonetised in 2017.
We also understand that the Post Office accepts withdrawn notes as payment for goods and services.
4. Sell Them To Collectors
If you're looking to get rid of withdrawn coins and still get something in return, this is undoubtedly the method for you.
Withdrawn coin denominations from before the decimalisation of the UK's currency system sell for much greater values than their equivalent worth in pounds, especially if you're lucky enough to have them in good condition.
The further back you go in date, the more you're likely to fetch. It's also worth checking old coins for particular dates that are more valuable to collectors.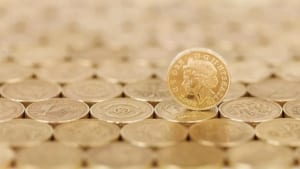 Some more recent withdrawn coins can be worth more than their face value as well. Coins such as the Bank of England £2, an old-style £2 coin that was removed from circulation in 1997, are worth almost £6 to collectors.
Those of you who are looking to sell large amounts of coins without searching through or trying to sort them may have better luck by selling them as a job lot. Old coins can sell for as much as £10 a kilogram on eBay.
When it comes to banknotes, there are a few things to look out for to determine their collectability. Unique serial numbers are the easiest to find with collectors particularly favouring lower serial numbers or those with sequences such as 888888.
Misprinted banknotes that feature errors are much harder to find, and often quite difficult to spot. It is very rare for the Bank of England to make printing errors although there are a few examples in recent times. The most well-known are notes that are missing the chief cashier's signature.
5. Give Them To Charity
Our personal favourite way to dispose of old coins and notes is to give them to charity. Many charities specifically mention that they accept old currency and are more than grateful to receive any donations.
Whilst out and about, keep an eye out for charity collection boxes in particular. These often have notices saying whether they accept old coins and notes and are an easy way to get rid of any small quantities you have lying around.
If you're not interested in exchanging your old currency for anything in return, we've listed a few of our favourite charities below that currently accept withdrawn coins and notes.
Oxfam – An organisation dedicated to ending poverty and providing the means to live to millions of people around the world
Midlands Air Ambulance – Provides life-saving air support to six Midlands counties
Alzheimer's Society – Supports people affected by dementia and funds research towards a cure
Frequently Asked Questions
Due to the sheer volume of questions we get about old coins and banknotes and what you should do with them, we've included an FAQ section to answer some of the most common ones.
If you have any other questions you would like to see featured then please let us know.
Can You Still Exchange Old Pound Coins?
Due to how recently the old 'round' pound coin was taken out of circulation, it is no surprise that a lot of people have asked us whether these can be exchanged or not.
Luckily, most banks and even the Post Office will accept old pound coins, as long as they are in decent condition and not too damaged. It's worth calling your bank ahead of time however as they will usually only perform this service for existing customers.
Are Old Pound Coins Still Legal Tender?
Old pound coins are no longer legal tender. This has very limited use in real life however and essentially means that any shop or other place where you try to spend the coins is not required to accept them.
Luckily though banks will still accept these coins so you are not out of luck if you happen to own one of over an estimated £100 million old pound coins still out there.
Final Thoughts
There are plenty of options if you happen to come across old banknotes and coins and you should be able to get rid of them without a problem. Regardless of their age, there are ways to get some money back for them but we encourage everyone who can to consider donating their old currency to charity where possible.
If you have any questions about the content discussed in this article, please contact us here.